March 14
.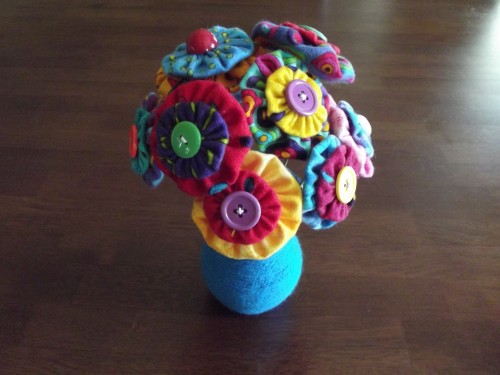 During the month of March, I'm making projects with yo-yos.  This week…a yo-yo bouquet.  I LOVED making this.  I think it is so bright and cheerful.
I like to make all my yo-yos first.  That way, I can lay them out and play with different color combinations.  These yo-yos are made of flannel.
I used buttons for the flower centers in this bouquet.  I started another bouquet and made covered buttons for the flower centers.  It was fun to make the covered buttons. 
With a piece of fabric and these four pieces, you can make a button that perfectly compliments your project.
Daily Inspiration
 
Beauty is in the heart of the beholder.
H. G. Wells