March 7
.
Let's make yo-yos!  Yo-yos became popular in quilts from the 1920s-40s.  Today, there's a wide variety of projects to make with yo-yos, and they always have a nice vintage-y quality.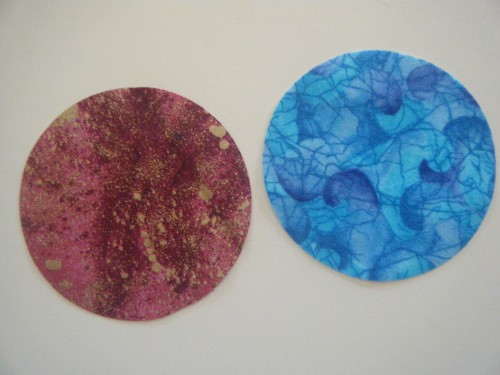 Making yo-yos is easy.  Cut a circle of fabric, any size.  I cut two 4″ circles, one from cotton and one from flannel.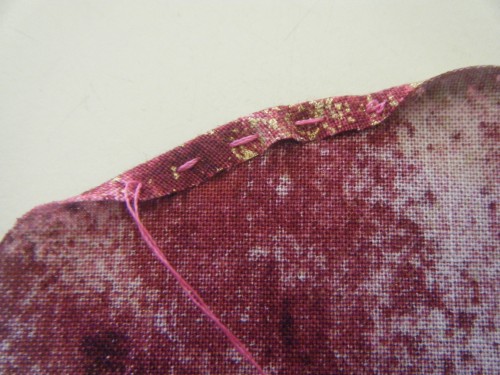 To give my yo-yos a neater finish, I fold down the edge of the fabric and sew a running stitch around the circle.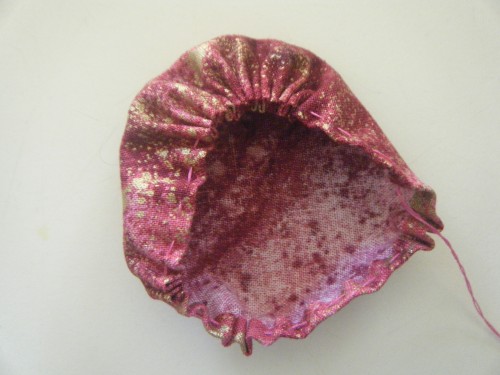 As you stitch, gather the fabric.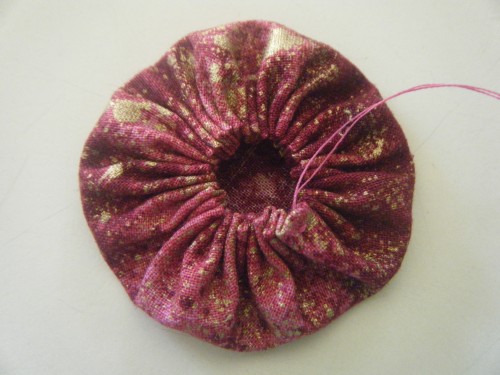 Knot off the thread when you've gone around the circle.  That's it.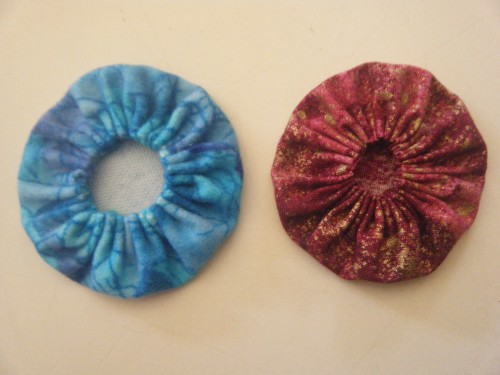 If you fold the fabric under at the edge, you'll get a larger hole since your gathers are bulkier.
In the picture above, both yo-yos are made of flannel.  I did not turn the fabric under at the edge of the yo-yo on the left; I did on the yo-yo on the right.
Your finished yo-yo will be approximately half the diameter of the fabric circle you begin with.  My yo-yos started with 4″ circles and my finished yo-yos were about 2″ in diameter.
Daily Inspiration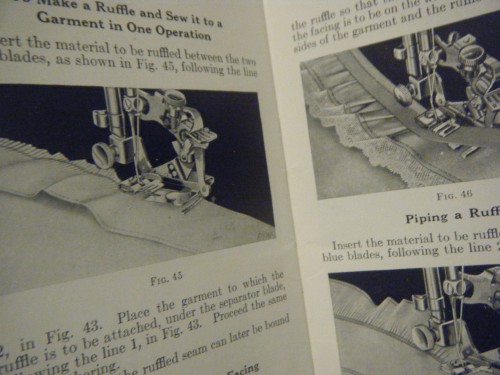 All things are difficult before they are easy.
Thomas Fuller