October 28
.
This was supposed to be a post with the "after" photo of my current organizing project…cleaning out under my kitchen sink, but I didn't get it finished, so I'm going to postpone for a week.  In the meantime, let me tell you about two nice things.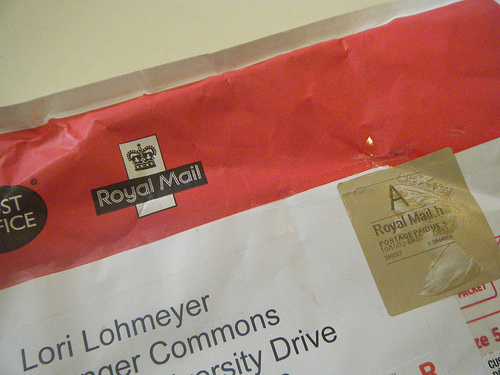 I received a lovely little package from the UK.  We have the USPS, our friends across the pond have the Royal Mail…it just makes the mail so much more elegant and interesting.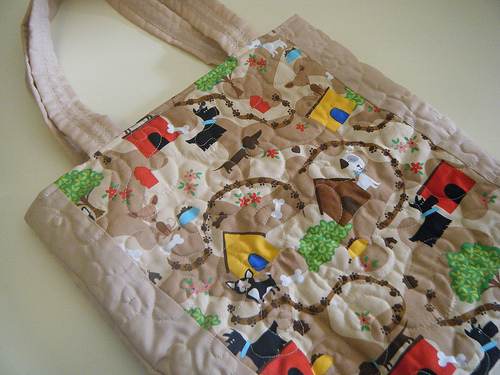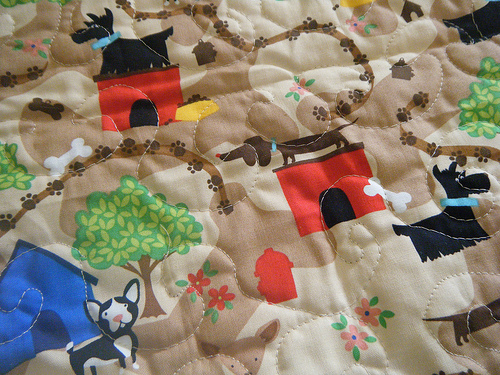 Winnie had a drawing for the bag to celebrate friendship.  It was made by Winnie's mom's friend, Carol.  Carol and Winnie's mom work together on a charity calendar in aid of Leukaemia and Lymphoma Research…
Burton Calendar Girls
.  Thank you, Winnie and Carol.  I love it! 
 
 
I also joined new eBay group called
Sue's RAK Group
.  Sue writes the blog
Graceful Greyhounds
.  Sue started this group to spread a little kindness.  Once a month, you send a card and, if you wish, a small gift to another member of the group.  Ideally, the gift and card should be homemade, but no problem if they aren't.  The gift shouldn't cost much…just a couple dollars (or pounds). You can do this anonymously or put your details in the card.  Since I belong to two card clubs, I thought this would be a great way to put those cards to work and make new friends.  The group just started, so if you'd like to join, you haven't missed anything.  Just email Sue at songsongblue@live.co.uk with your eBay ID and she'll send you an invitation.
 
Daily Inspiration
 
 
 
Because that's what kindness is.  It's not doing something for someone else because they can't, but because you can.
 
Andrew Iskander