November 4
.
Two weeks ago, I posted a "Before" photo of under my kitchen sink. Â Today, I'm posting the "After" photos. Â I don't do these posts because I think anyone is interested in seeing what it looks like under my kitchen sink, but rather because posting on my blog motivates me. Â It's gotten so bad that whenever my husband sees me doing a "house" project he says, "You're doing a blog post, right?" Â My response is generally the same, "If it helps me get it done, who cares what's motivating me." Â So without further ado…
I went from a lot of bottles…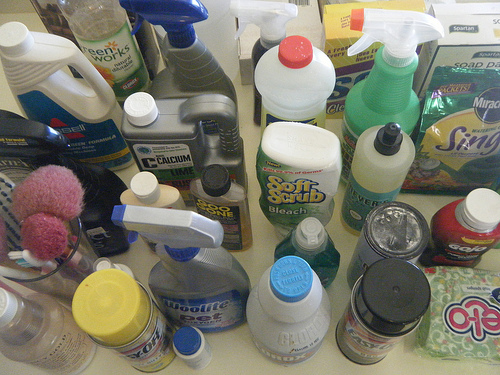 …to not so many bottles.
I bought this great red basket at Target. Â One thing I've learned about myself over the years is that I fill up whatever space I'm given. Â If my space is "under the kitchen sink," I fill it up. Â If it's "a red basket under the kitchen sink," I'll tend to stay inside the basket.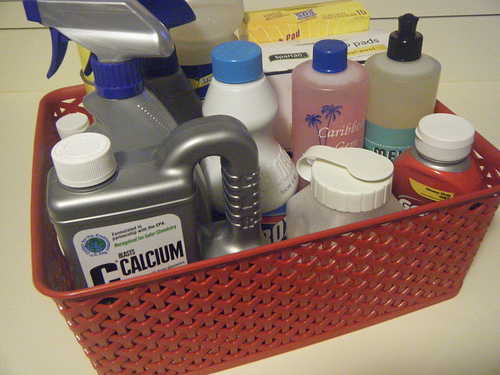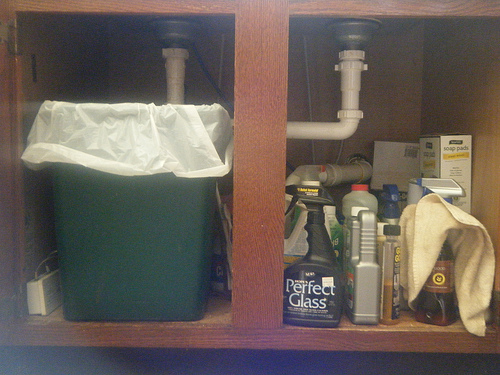 Before
After (without the trash can)
After (with the trash can)
Art Every Day Month – Day 4
I'm participating in Art Every Day Month.  Every day during the month of November I'm going to start a painting. Most won't be finished, but I'll get something started…a lot or a little.
Daily Inspiration
I like the word "indolence." It makes my laziness seem classy.
Bern Williams