October 21
.
What with getting back in the swing of things after vacation, I was thinking maybe an easy little organizing project would get me excited about being at home.  I thought, "What is something that's bugging me, but would be relatively easy to do and would make me very happy?"  Easy…under the kitchen sink.  Here's the "Before" photo: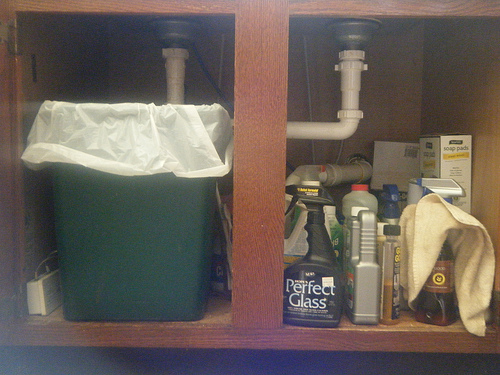 Who even knows what's in there.  Not me!  Tune in next Sunday for the "After" photo.
Daily Inspiration
The home should be the treasure chest of living.
Le Corbusier