September 28
.
Still no DVD for the Mixed Devotions class.  I probably should check with the teacher to make sure I am on the list to get one.  In the meantime, let me tell you about something very fun and interesting that one of my blogging friends is involved with…Walking The Beat.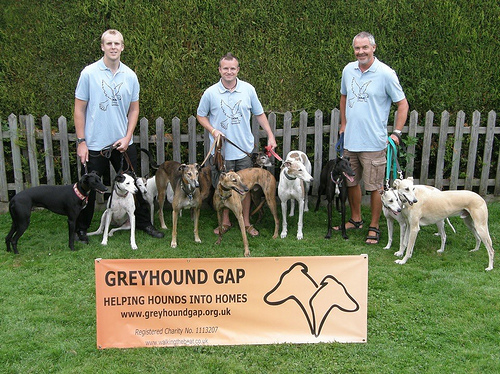 Steve, Marc & Stuart with a group of gorgeous hounds
The founder of Walking The Beat is Marc Norman.  Marc is a police officer in the UK  and the son of my friend, Sue, who writes one of my favorite  blogs Suzy's Sanctuary.  Walking The Beat is a coast-to-coast walk to raise money for Greyhound Gap.  Each year, the walk is different.  This year, Marc, Steve and Stuart are walking the Southern Upland Way.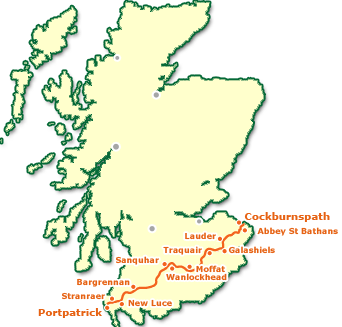 The Southern Upland Way is Britain's first official coast-to-coast footpath, opened in 1984.  It crosses 212 miles of wild and relatively remote stretches of Southern Scotland and offers a tremendous variety of scenery.
The route begins in Portpatrick on the west coast and concludes on the east coast at Cockburnspath.
The challenge began on September 21 and concludes October 1.  You can follow along on Sue's blog where she posts daily updates.
Marc, Steve and Stuart chose Greyhound Gap as the beneficiary of their fundraising because each of them has had special hounds in their lifes.  Greyhound Gap is a small independent charity set up to rescue, rehabilitate and rehome greyhounds and lurchers who find themselves in a "put to sleep" situation in UK pounds.  Sue has certainly done her part in helping a variety of sighthounds, many who have injuries and require some extra love and care.
Reading Sue's posts with Marc's updates is fascinating.  What an adventure! and a wonderful cause.  If you have an extra "fiver" or two, you can help the team by making a contribution here.  For US residents, the current exchange rate is approximately £1 = $1.60.  The donation site allows you to pay through PayPal where you can see the exchange rate for the day you are contributing.  As of this post, the lads have 62% of their goal of £2,750.00.
Daily Inspiration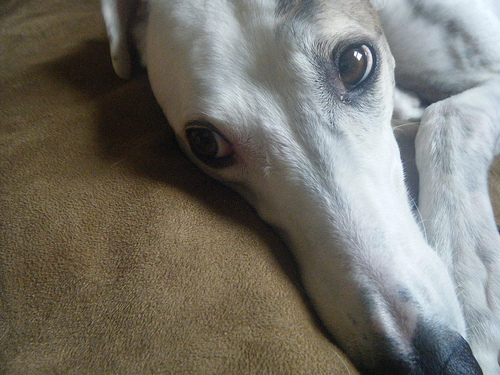 Thank you, Marc, Steve & Stuart for helping UK hounds.  Love, Casper
You'll meet more angels on a winding path than on a straight one.
Terri Guillemets