November 22
.
I meant to take pictures of our Thanksgiving celebration and all the things I'm thankful for, but I got talking and laughing and eating and then the day was over. All that's left is the clean-up…
and I'm grateful for all the things I have that lead to the need to clean-up like this. Â Wishing you all a Happy Thanksgiving.
Art Every Day Month
Not surprisingly, I didn't get much done on my girl painting for the day.  I'm participating in the Art Every Day Month.  Every day during the month of November I'm going to start a painting. Most won't be finished, but I'll get something started…a lot or a little.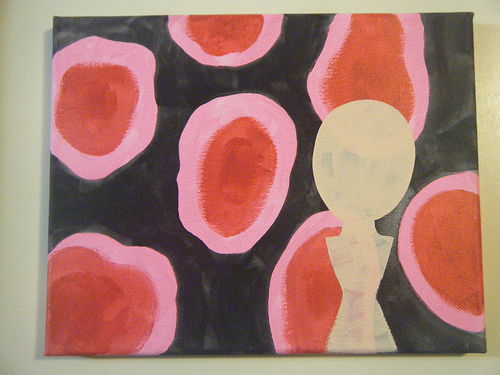 Daily Inspiration
Thanksgiving, after all, is a word of action.
W. J. Cameron