July 12
.
To motivate myself to put together an "heirloom" album, here's what I'm doing on Thursdays during June and July…I'll pick three items; the first week, I'll tell you what I know and the next week, I'll tell you what more I find out.  Here are the heirlooms I picked last week.  The text in black is what I knew; the text in red is what I found out.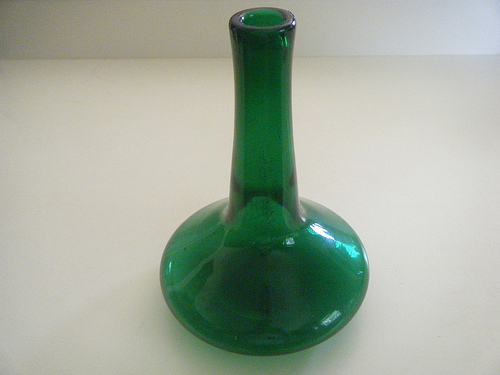 Green Bottle
My mom gave this to me.  It belonged to her father's brother (her uncle).
This originally belonged to my mom's Uncle Ed (her father's brother) of Lackawana, New York.  Every time my mom would visit her mother, her mom would have something setting out for her to take home.  This was one of those things.  Apparently, my grandmother loved green glass and had a lot of it.
Oil Painting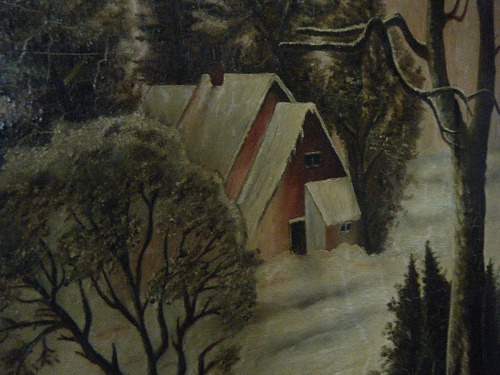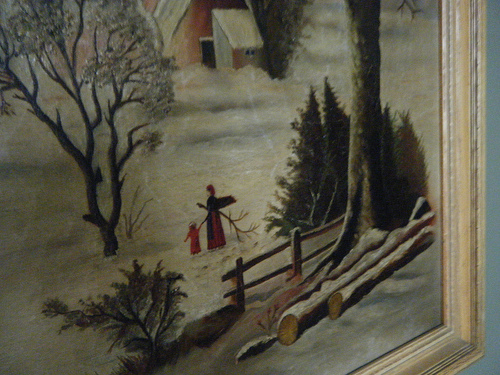 Oil Painting Details
This hung in the hallway of the home I grew up in.  I'm sure my mom told me a little about it when she gave it to me, but I don't remember.  I had it stored away and just recently hung it up.
The painting belonged to my Great Aunt Mame.  It was painted by one of her friends.  Unfortunately, it's not signed and neither my dad nor mom could remember the name of the friend.  It has a label on the back from a local framing/art supply store.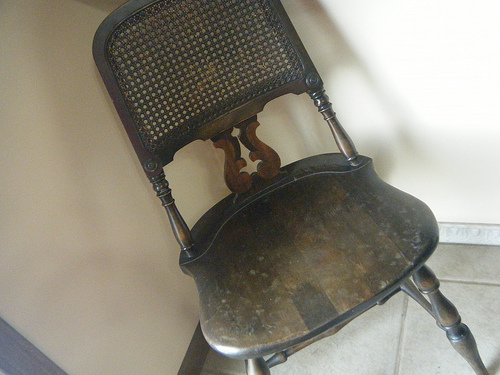 Chair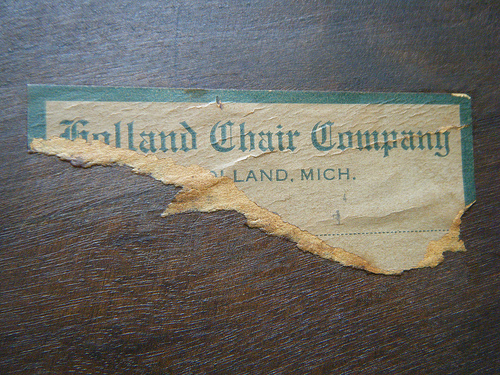 Chair Label
My mom gave me this chair.  I assume it is a "family" piece, but I don't know anything about it.  It has a label on the bottom, "Holland Chair Company, Holland, Mich."
This chair also belonged to my Great Aunt Mame.  I'm trying to find out more about the Holland Chair Company.  Nothing turned up on Google.
Daily Inspiration
Memory is what tells a man that his wife's birthday was yesterday.
Mario Rocco