October 20
.
Inspiration:
Woman's Day Special (Halloween Celebration 2011) – Pg 43 (Ghouls)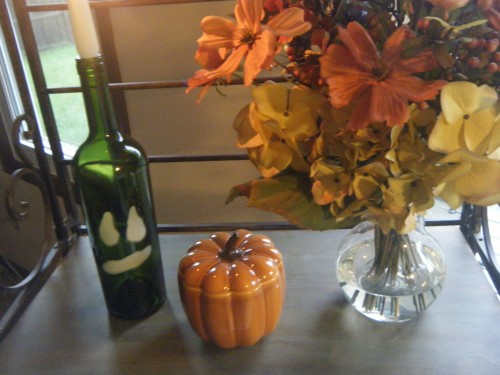 Supplies:
Wine bottle
Spray paint
Copy paper
Pen
Scissors
1.  Remove the label.  I wrapped the copy paper around the bottle and marked where I wanted the center of the face.  Draw a ghostly face on the copy paper.  Don't worry about being precise, imperfections will add to the spookiness.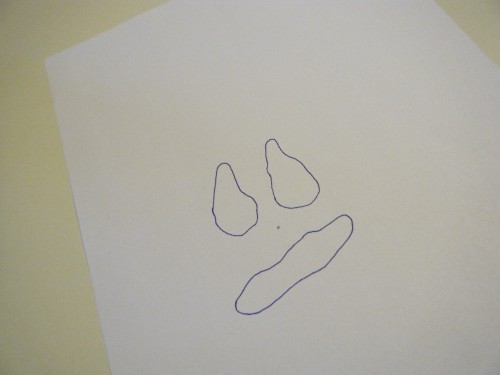 2.  Cut out the eyes and mouth.  Tape the copy paper pattern to the wine bottle.  Leave it a little loose so the paint lines won't be as precise.
3.  Spray lightly with the spray paint…even lighter than I did.
4.  Remove the paper pattern.  Fill with flowers or greenery, or use it to hold a candle.  A whole collection of these would be adorable.