May 31
May's 4 Faves all come from my friends.  Check out what they like.
St. Tropez Self Tan Bronzing Mousse & Mitt
My friend, Amy, says this is the best self-tanner on the market.  She loves it because it gives her natural, healthy, streak-free color AND it doesn't stink.  If you've ever used a self-tanner, you know what I mean by "stink."  I can't wait to try this!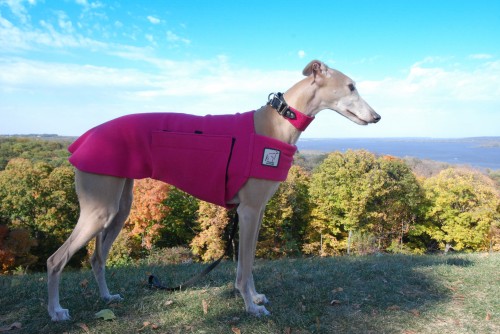 Voyagers K9 Apparel is a favorite of Carrie and the Houndstooth girls (not Morgan…she has a built-in coat).  Carrie is the author of two blog, Tales and Tails and Pink Sunshine.  Why does she love Voyagers K9 Apparel?  Because they're durable, fit well, are breed specific and made to get out and be active in.  Bunny also wanted me to mentioned another fave of her's…the color pink.
My friend, Mayzie, recommends Cody's Creations for beautiful dog collars and pet accessories.  Sadly, Mayzie's Grampa J (Mayzie's mom's dad) passed away recently; so Mayzie and her Brudder Ranger are giving their mom some extra care and lovin' now.
Cheetos
Some of my readers only have to see the picture to know who recommended this "favorite."  That's right, Puddles, author of the blog We Three Doxies.  The funny thing is, I don't know why Puddles likes Cheetos.  Hopefully, Puddles or some of her friends will let me know in the "Comments."  Puddles also recommended "squirrels" as a favorite and if that's your thing, you can always find a good squirrel recipe on her blog.
This is the final installment of 4 Faves – Friends Version.  But don't worry, it's not the end.  I'll do another "Friend Version" in August and November.  So…keep thinking of all the things you love and that make your life easier and more enjoyable!