July 31
.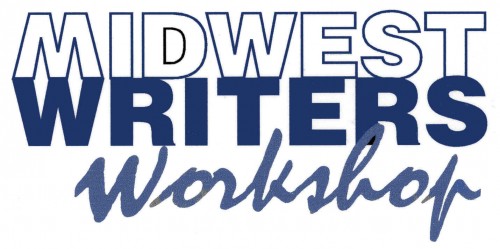 I spent Thursday through Saturday (July 28-30) having a blast!  I went to the Midwest Writers Workshop at Ball State University in Muncie, Indiana.  Here are some of the things I did: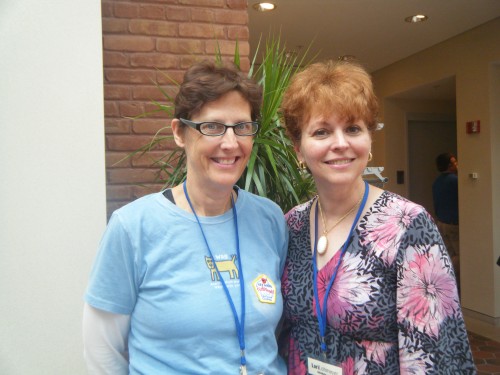 Spent time with a dear friend.  Susan and I met in the Army Reserve when our children were little.
Read out loud to the group.  It was called the "Message in a Bottle" Reading Event.  Here's how it worked: Before the event, you put a ticket with your name in the bottle.  During the event, a ticket was drawn from the bottle and that person went up to the microphone and read from their work for five minutes.  I was impressed with everyone's work.  I planned to read an expanded version of my "It's Good To Know How You Rate," post.  I was feeling like this didn't measure up to the quality of work that was being presented and was relieved when the event was ending.  Here's what happened:
The emcee said, "This will be the last ticket of the night."
Drawing a ticket, "Tyler.  Tyler?  I guess Tyler isn't here."
Drawing a new ticket, "Lori Lohmeyer."
DRAAAATS!  I lived through it, and Susan was tickled that I didn't get off the hook.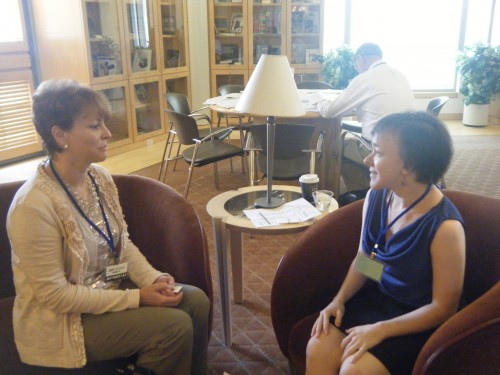 Pitched my book idea to an agent.  Roseanne Wells of the Marianne Strong Literary Agency graciously listened to me stumble through my presentation.  Thank you, Roseanne, for your generous and helpful spirit.
Met Patti Digh!  It was through her blog, 37days, that I found the Midwest Writers Workshop.
I attended great sessions, met wonderful people and entered every contest.  It was fun, exciting, interesting and has given me a lot to think over and dream about.  Next year's workshop is July 26-28, 2012.  Hope to see you there!