August 31
.
Here she is, my Make Every Minute Count Art Doll…
 
 
 
 
Today is the day when the Blogville Ladies Crochet Society shows off their August project…the Amigurumi Beach Pebble.  
You can check out the Society's creations here and get the instructions for September's project…a Granny Squares Pillow!
Daily Inspiration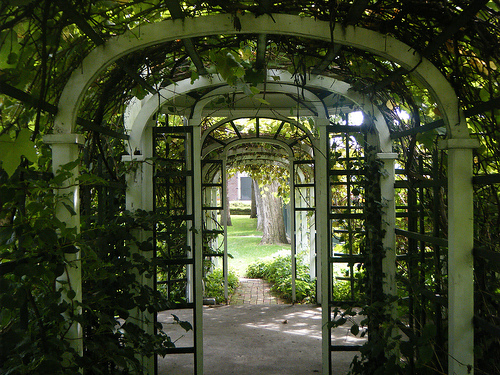 History is philosophy teaching by examples.
Thucydides
About the photo (taken on August 26)…I took this photo in the garden of the Oliver Mansion where I volunteer as a docent.  I love the "room upon room" look this photo gives the gazebo.