December 23
.
It seems like I read quite a few books these past three months, but truth be told, I just "finished" quite a few books. I've been reading them for quite a while (ha). Here's what I "finished," October through December:
20th Century Ghosts by Joe Hill
I love short stories and novellas. There is something satisfying about a short, concisely told story. The stories in this collection run the gamut between scary, sad, sweet and strange. As with all short story collections, you'll like some more than others, but it you love horror and short stories, I think you'll thoroughly enjoy this book.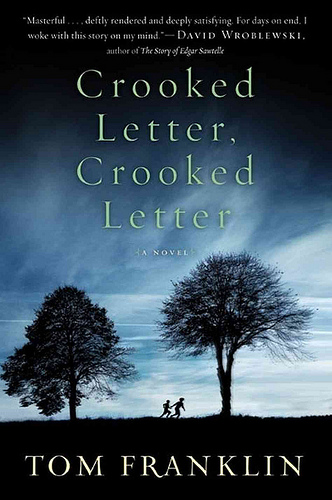 Crooked Letter, Crooked Letter by Tom Franklin
This book is a mystery, a story about friendship and a look at growing up in a small town in rural Mississippi in the 1970's. Larry Ott, the child of working-class white parents and Silas "32" Jones, the son of a poor, single black mother, were boyhood pals, but their brief friendship fractured. Silas went on to become a high school baseball star while Larry was relegated to "weirdo" status. Larry goes from harmless to dangerous when he picks up a girl for a drive-in movie date, and she is never seen again. More than twenty years pass. Larry, a mechanic, lives a solitary existence, never able to rise above the whispers of suspicion. Silas has returned to town as a constable. He and Larry have no reason to cross paths until another girl disappears and Larry is blamed again. Now the two men who once called each other "friend" are forced to confront the past they've buried and ignored for decades. I found this book to have a compelling story, thrilling (and creepy) elements and interesting characters.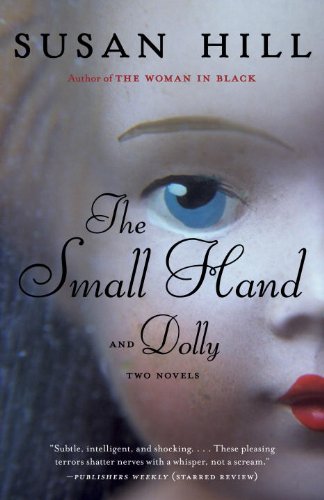 The Small Hand and Dolly by Susan Hill
This is a pair of ghost stories. Each deals with impulsive childhood wickedness and the malevolent persistence of the past. I enjoyed reading both of the stories and read them quickly. They both gave me that haunting, gothic feel that I love in a ghost story.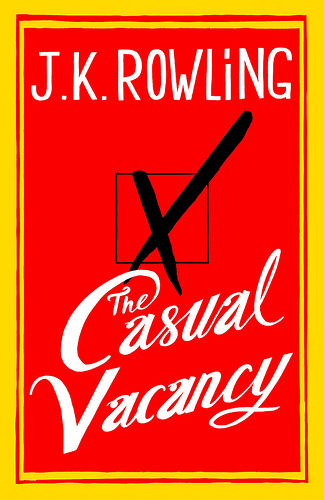 The Casual Vacancy by J. K. Rowling
I listened to The Casual Vacancy as an audiobook. This is a wonderful novel if you love characters and subtlety. Set in Pagford, a seemingly idyllic English town, a vacancy on the parish council becomes the catalyst that exposes all manner of conflict. This is not a fast moving story. I'm glad I picked this up as an audiobook because the slower pace didn't bother me as much as it may have if I were reading it.
Joyland by Stephen King
I also listened to this book on audio. Joyland tells the story of college student Devin Jones who spends one summer working in a small North Carolina amusement park in 1973. During that time, Devin comes to grips with growing up, confronts the legacy of a vicious murder and befriends a dying child and his mother. I am a huge Stephen King fan, so take my recommendation knowing that, but I truly enjoyed this book and would have whether I read it or listened to it.
The Rathbones by Janice Clark
Another audiobook I listened to. According to a description of the book, it is "a gothic, literary adventure set in New England, chronicling one hundred years of a once prosperous and now crumbling whaling family, told by its last surviving member." I don't think that's a completely accurate description. There were strong fantasy and mythic elements to this book. If you enjoy that type of story, you may enjoy this book. For me, I didn't mind listening to it in the car, but if I had been reading it, I may have given it up.