December 21
.
On Saturdays, I take you on an Artist Date with me. The Artist Date comes from the book The Artist's Way by Julia Cameron. I haven't taken a "proper" Artist Date in quite awhile, but today I received a book from a friend and looking at it was very inspiring.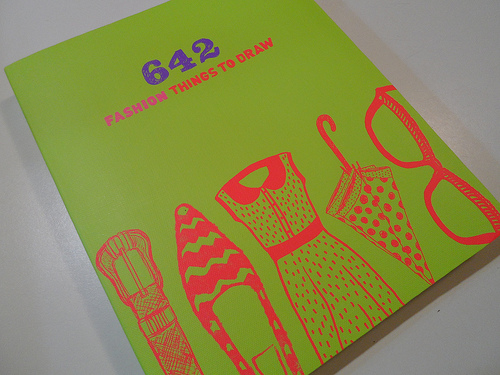 It's called 642 Fashion Things To Draw. All kinds of inspiration for future girl paintings. Here's a sampling of some of the ideas:
a masquerade mask
a Chanel tweed suit, circa 1920
a big-face watch
a bolero jacket
Wayfarers
a tiered top
a rhinestone hair clip
plus 635 more. How fun!